Happy happy New Year! I am spending my first morning of 2014 being lazy and blogging. Nothing better right?
It's another installment of Currently from the fabulous Farley at Oh' Boy 4th Grade. Click on the pic to link up!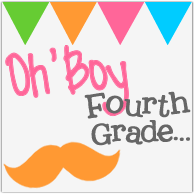 Listening: Rose Bowl Parade
Loving: The rest and relaxation of a nice long Winter break. I'm going to regret saying this, but this break has seemed longer than usual. I think when we work right up until Christmas the rest of break seems longer. I'm ok with that! I've spent my time simply relaxing....which is wonderful!
Thinking: I do need to go into my classroom tomorrow. I spent a day or so working on products for the New Year and so now I need to copy to get it all ready. I'm hoping to get all my morning work copied so I don't have to worry about that the rest of the quarter.
Wanting: Seriously! An all expense paid vacation to somewhere warm....is that too much to ask? I've won a few blogger giveaways.....who's game for hosting this one?
Needing: My list is long....my motivation may or may not be low. I start my resolutions on Monday when we go back to school. It makes more sense to me that way!
Memory: My favorite memory of this holiday season is sitting with my sister and my brother and simply just laughing. They pulled me out of my pajamas late last Sunday and I met them downtown. We talked and laughed for 2 hours straight. I laughed until I cried. Literally. Outsiders probably thought we were crazy but it was fun to laugh and giggle like we were kids again.
We also had another wonderful Christmas dinner at my mom's house. We usually do breakfast and dinner at mom's but this year we just did dinner. Almost everyone was there, we missed the ones that didn't make it this year.
We celebrated my dad's 70th birthday a few days later and all my siblings were together, which doesn't happen very often.
We don't just like standing shortest to tallest, this is how we fall according to age. Stacy doesn't like it when we stand like this but I think it's been 20 or so years since we lined up for a pic.
Mom and Dad make perfect book ends for our line up!
Although getting everyone to stand still is not easy.
I hope your holiday was fabulous and you laughed as much as I did. Happy New Year!